Lid geworden op: do jul 21, 2011 3:38 pm
Berichten: 6832
Aldus lazen we:
https://wjla.com/news/local/circus-equi ... ithersburg
Amtrak train collision damages traveling circus' equipment, concern shows may be canceled
GAITHERSBURG, Md. — GAITHERSBURG, Md. (ABC7) – A traveling circus might have to cancel or modify upcoming performances after an Amtrak train collided with one of its transport vehicles.

Around 4 p.m. Monday, a tractor trailer hauling tons of stage equipment for the show 'Paranormal Cirque' found itself stuck on a railroad crossing along Chestnut Street in Gaithersburg.
The low-lying trailer had become lodged on the steep incline of the crossing, which is owned by CSX Corporation.

It was not long before the once daily 29 Capitol Limited Amtrak train rounded a sharp curve and crashed into the red truck, separating the cab and its trailer.
The driver and his wife had gotten out of the truck prior to impact. They were both uninjured.

"As soon as they come around the bend they only have 50 t0 75 yards, and the next thing you know you're at the crossing," said Ken Ferlic, owner of Engine House Hobbies, a model train shop that backs up to the intersection.
"I don't know how any engineer could stop, even if you were flagging the guy down."

The sheer force of the collision turned circus equipment into shrapnel. It pierced the wooding siding and glass windows of a nearby house.
It also decimated a portion of the home's wooden fence and some of the crossing's signal equipment.

The crash's ripple effects, however, may very well extend beyond the confines of the railroad crossing.
On Tuesday, a spokeswoman for 'Paranormal Cirque' described damage to the company's performance equipment as "excessive."

"'Paranormal Cirque' is working very diligently to ensure that the remaining tour dates and locations stay intact," said Sarah Kessler who suggested ticket holders check the circus' website for updates.

According to a flyer provided by the Sarasota, Florida-based entertainment company, 'Paranormal Cirque' has seven scheduled shows in Gaithersburg between Thursday, November 8, and Sunday, November 11.
Tickets cost between $10 and $50.

On Tuesday, workers were observed measuring a muddy grass field at the Montgomery County Agricultural Fairgrounds in Gaithersburg.
Crews later placed stakes in the ground for the big top, and erected an arch with skeletons hanging from it.

The Amtrak train involved in the crash arrived at Chicago's Union Station at 5:45 p.m. EST Tuesday, eight hours behind schedule.
The entire trip was nearly 26 hours. For context, someone could fly from Washington, D.C. to Dubai and back in roughly the same amount of time.

A spokesman with Montgomery County Fire Rescue Service says the train had 157 passengers and eight crew members onboard.
It remains unclear how fast the train was traveling –or- if the engineer managed to apply the brakes prior to the collision. Impact, however, was strong enough to "rip open" a fuel cell, leaking 400 gallons of gasoline.

"It's like driving a 10 story building," said Battalion Chief Mike Leigh.
"Amtrak took one of two locomotives out of service in Harper's Ferry, and then carried on to Chicago."

According to Leigh, it appears the truck driver and his wife did not call 911 to report the dire situation.
That left CSX, MARC and Amtrak train traffic operating normally, and in turn, provided no warning for what was ahead.

CSX underscored that all of its public crossings have a blue sign listing the transportation company's emergency center phone number.
It is: 1-800-232-0144.

"The only caveat we offer is that people should treat that number like they do 911," a CSX spokeswoman said by telephone.

One passenger was taken to the hospital for what officials described as a medical condition "unrelated to the crash.
" Another passenger reportedly took an Uber to Pittsburgh, paying approximately $300 for the four-hour car ride.
Simply put, they had grown impatient with waiting.

"People always seem to pay attention to bridge heights, but don't think much about what's below them," Ferlic added.
"Thankfully they were smart enough to get out of the truck."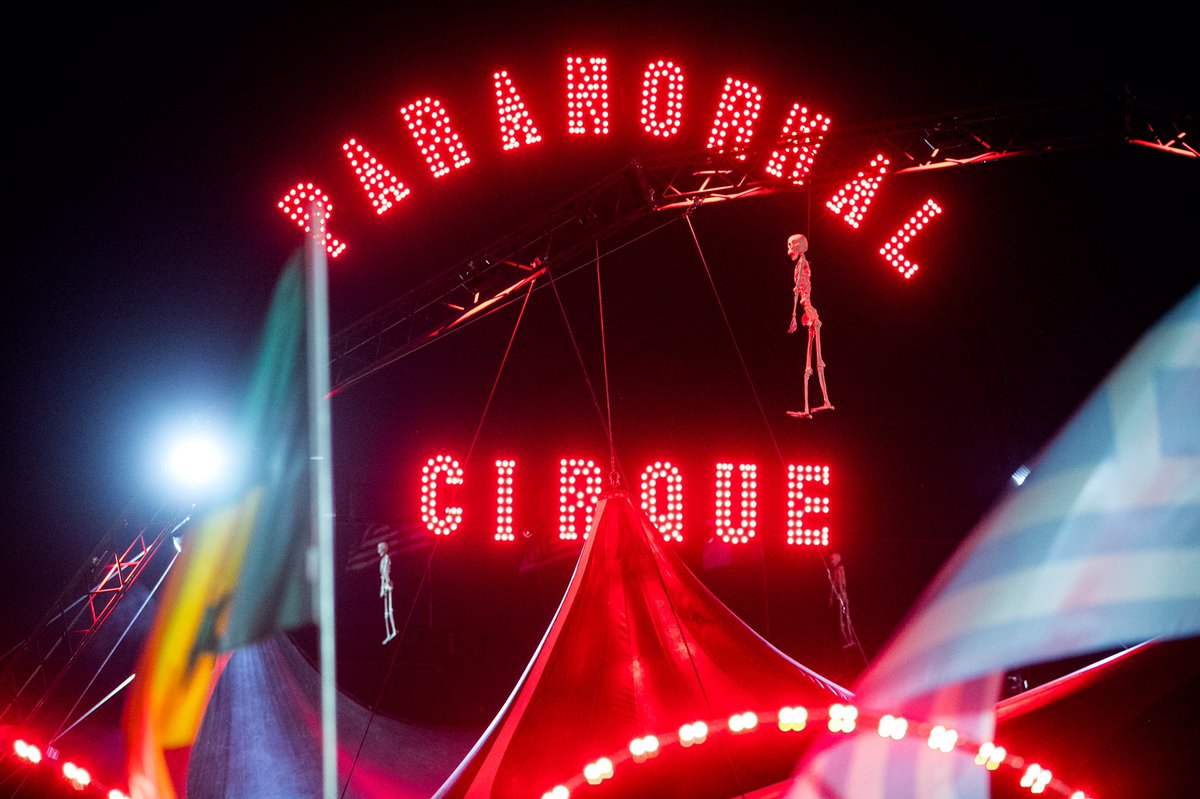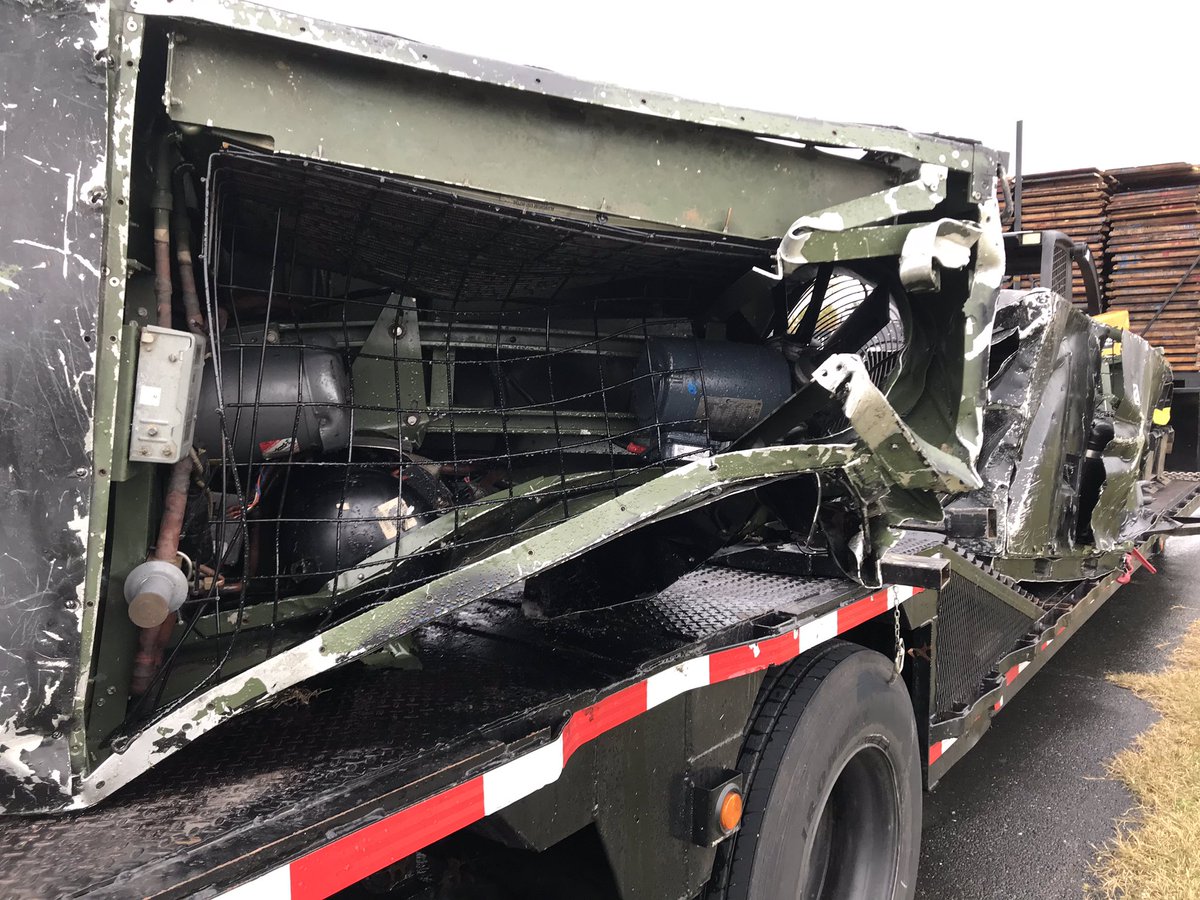 De laatste twee foto's zijn van een ander medium:
https://bethesdamagazine.com/bethesda-b ... thersburg/
Dat verder meldde:
Updated: Amtrak Train, Tractor Trailer Collide in Downtown Gaithersburg
One person was injured during the Monday evening collision
Updated at 10 p.m. Monday: One person was injured when an Amtrak train collided with a tractor trailer stuck on the tracks Monday evening at a railroad crossing near the Montgomery County fairgrounds in downtown Gaithersburg, according to authorities.

Daniel Ogren, acting public information officer for Montgomery County Fire and Rescue Service, reported the crash occurred near the intersection of Chestnut Street and East Diamond Avenue shortly before 5 p.m.

The train's 157 passengers were triaged and removed from the train.
One passenger suffered nonlife-threatening injuries and was transported to a local hospital, the fire and rescue service reported at about 6:30 p.m..
One home was struck during the crash, but no one was injured.

The red cab of the truck bore a sign for Paranormal Cirque, a traveling show featuring theater, cabaret and acrobatics that was scheduled to run from Thursday through Sunday at the fairgrounds.

A "significant diesel fuel leak" from the front of the train was contained, authorities said.
Maryland Transit Administration reported both tracks were blocked as of 5:15 p.m.
All train traffic, including MARC, CSX and Amtrak was shut down.
The train was traveling from Washington, D.C., to Chicago.

Around 8 p.m., MCFRS spokesman Pete Piringer tweeted that MARC train service as resuming, single-tracking on the southbound train around the Amtrak train.
The train's occupants, who had been sheltered at the agricultural center at the fairgrounds, were expected to reboard the train, with its one working engine, and head to Pittsburgh.

No further information was available.